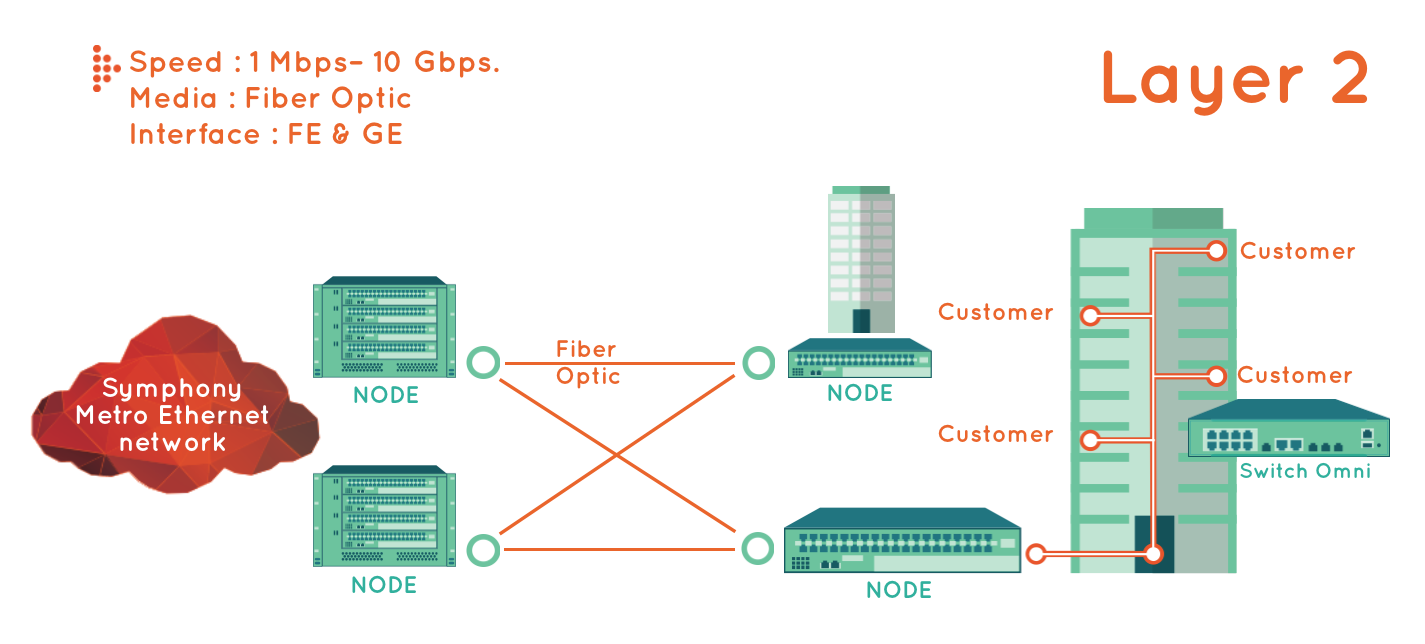 Ready Ethernet is Ethernet service within leading commercial buildings in Bangkok Metropolitan areas. Symphony has installed ready-to-service fiber optics and network equipment covering every floor of each commercial building.
Therefore, installation to customer's office can be done within 8 working days. Those physical building nodes are interconnected to the main optical trunk networks which are configured as Metro Ring networks capacity of 10 Gbps. Every node in the network platform is wiring by two different routes of Fiber Optics with 100% backup bandwidth. This networking solution can provide alternative routes in an emergency case and secure data transmission recovery when problems occurred in the network, as a result customer can transmit data at the same speed rate as normal.
Ready Ethernet offers high speed from 1 Mbps via optical fiber network interconnections.
It provides stability of data transmission and higher resistance than general copper wire. With the utilization of network sharing 1:1 ratio, customers are assured of high-speed data communication service according to subscription package. Moreover, Ready Ethernet is scalable to your business application needs because our optical network equipment capability can support up to 1 Gbps with easy configuration by Network Management System. All installed equipments in the network backbone and terminal equipments at customer premises are selectively high quality and all in one single brand which simplified one single network controlled and network monitoring system with high performance.