Synchronous Digital Hierarchy (Sdh)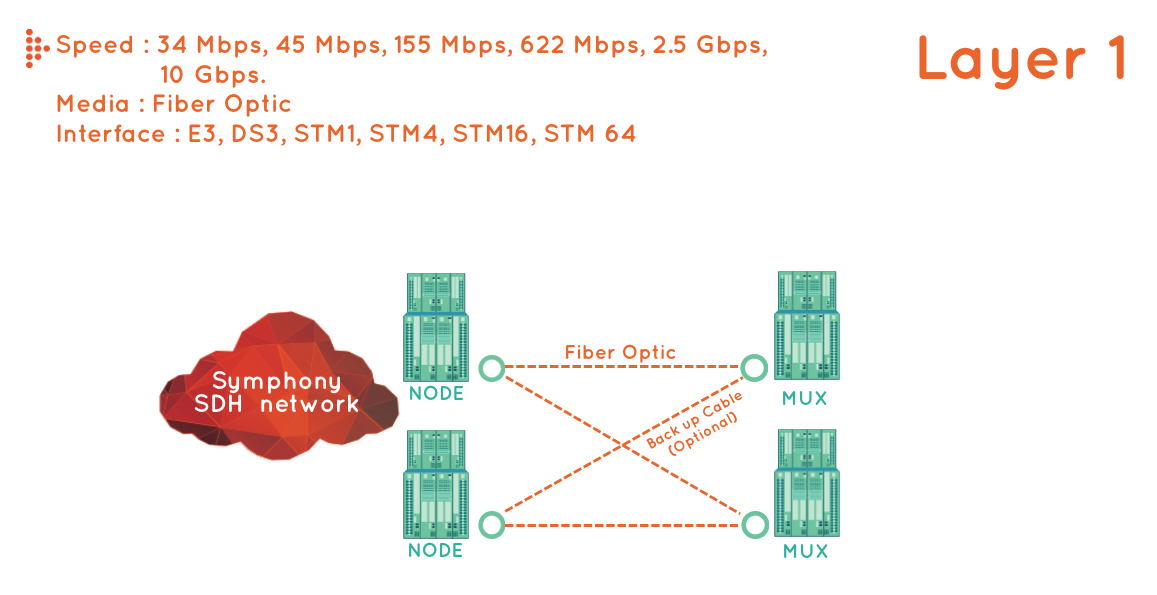 Synchronous Digital Hierarchy (SDH) is a high speed

circuit using SDH technology in sending

and receiving high speed digital data developed from TDM technology by increasing the capacity level by last mile fiber optic network.
There is reliable control system with uncomplicated and reliable capability to transmit long distance data. There is also route protection system with the ability to switch transmission cable in the event of damage incurred to regular cable to ensure continuity and reliability of data transmission. Presently, the company offers SDH service from 34Mbps. to 10 Gbps. via fiber optic cable to diverse customer i.e. domestic mobile telephone service provider, international telecommunication network provider or multinationals network system provider etc.