MESSAGE FROM THE BOARD OF DIRECTORS AND THE MANAGEMENT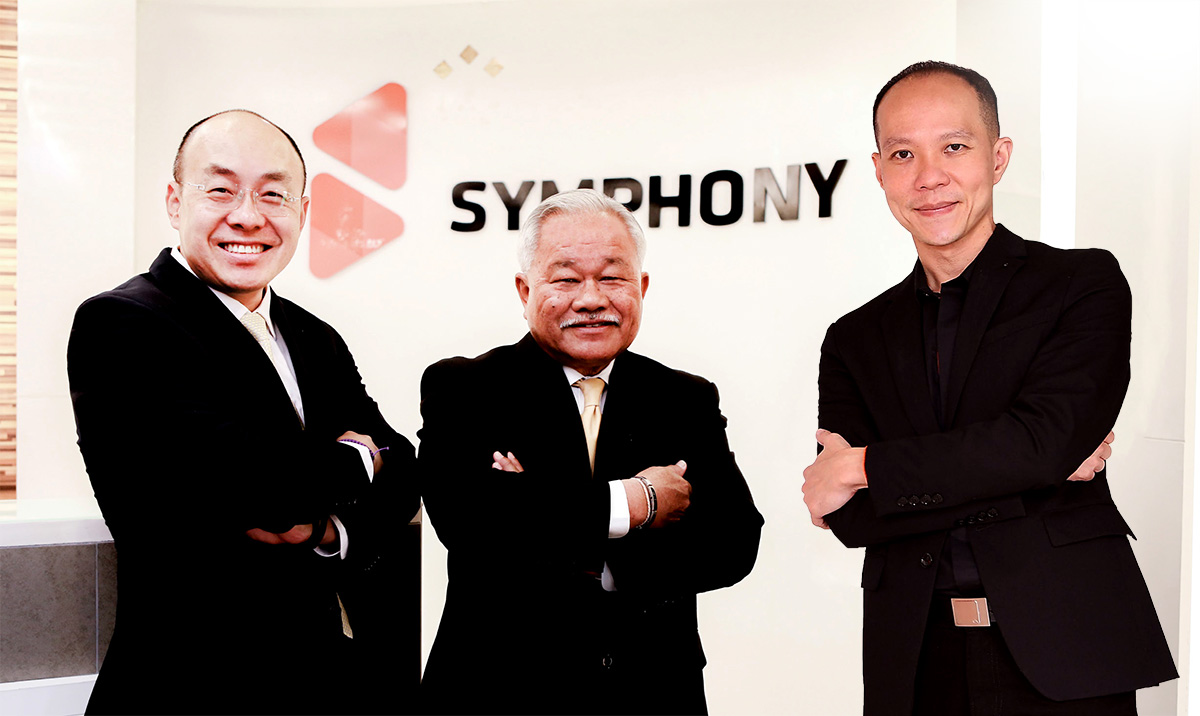 Message from the Board of Directors and the Management
Dear All Shareholders and Stakeholders,
The year 2022 was the year that domestic economy began to recover. Resulting from the easing of the  COVID-19 pandemic situation, the opening of the country, the relaxation of international travel, and measures to stimulate the economy of the government, all sectors could resume their business in normal operation more. However, Thailand's economy remains in fragile situation and faces several challenges, especially risks from a looming global recession, conflicts between Russia and Ukraine, political instability of the country, and rising inflation suit and electricity cost.
As for Symphony Communication Public Company Limited, we have been preparing ourselves for business operations and management amidst volatile situations in order to grow our core business through implementing strategic plan efficiently, moving forward according to the business plan prudently and carefully, enhancing efficiency and flexibility of work processes as well as focusing on creating revenue and profit growth along and maintaining strong financial position along with efficient cost management. This enabled us to deliver solid performance and  impressive returns in the past year.
As a provider of telecommunication infrastructure, we well recognize our role and responsibility in driving Thailand's economy and social activities to move forward efficiently and safely. This includes supporting and facilitating life and business in the digital era. Regardless of volatile situation from economic, social and environmental challenges., we have been standing firm in our commitment to deliver sustainable value and excellent experience to all groups of stakeholders by improving quality and capability to deliver premium services, leveraging new technology and innovation, as well as developing a variety of smart connectivity and digital services to meet and fulfill all different needs according to the changes of today's world and business.
Sustainable business practice by adhering to environmental stewardship, social responsibility, and management under good governance in accordance with the Sustainable Development Framework (Environment, Social and Governance : ESG) with ethics, integrity, transparency and zero corruption remains at the heart of our philosophy. Mirroring this are continued accolades and awards on good governance.
On behalf of the Board of Directors and Executives, we would like to take this opportunity to express our heartfelt gratitude to all employees for your resolute collaboration and dedication to the make the Company achieve goals through this year's most challenging situations. We would also like to extend our sincerest appreciation to shareholders, customers, suppliers, business partners, financial institutions, public and private agencies, and all groups of stakeholders for your trust and continued support. The company will continue our focus on strong growth; while conducting the business based on sustainability under good corporate governance principles in order to lead the organization to move forward and grow sustainably, taking good care of and rewarding all of our shareholders and stakeholders to the best of our ability, and being a part in developing our nation.

(Mr. Woodtipong Moleechad)
Chairman of the Board

(Mr. Kranphol Asawasuwan)
Chairman of the Executive Committee and President

(Mr. Alex Loh )
Chief Operating Officer