Sustainability At A Glance
Excellent Experience for All
"Building Sustainable Growth towards Excellent Experience for All"
Sustainability Development Framework and Policy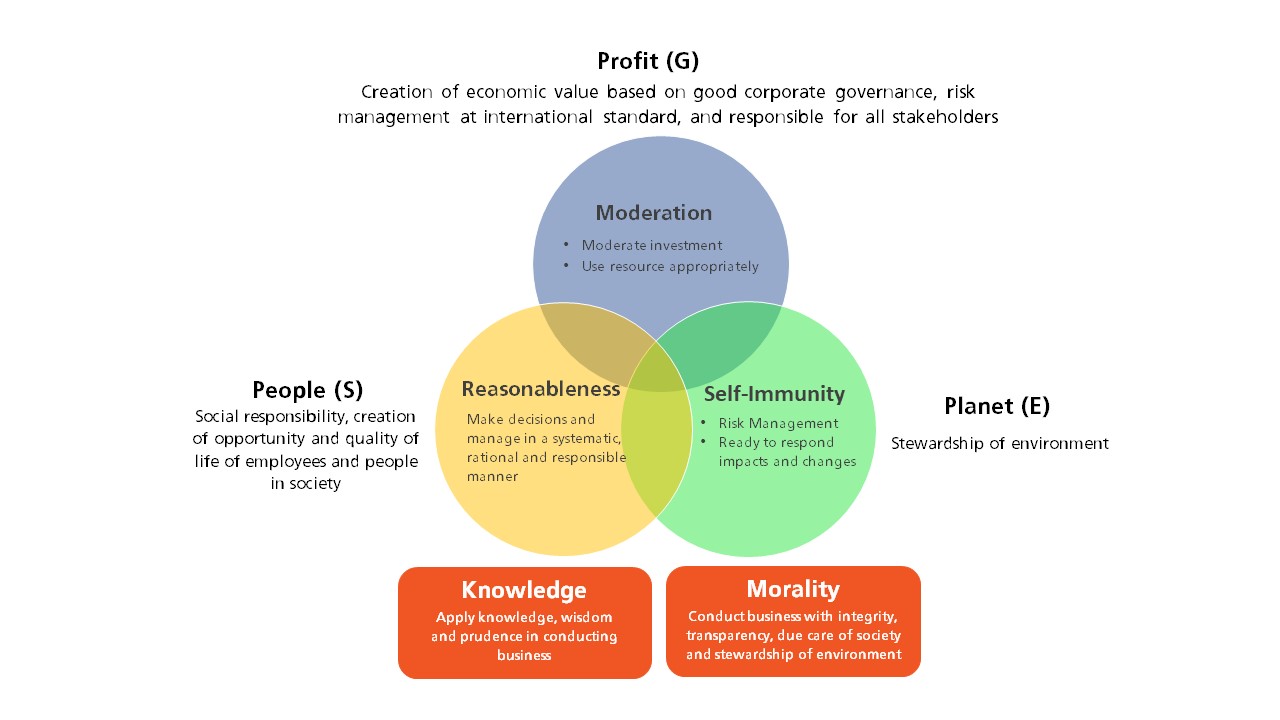 Symphony Communication Public Company Limited believes that sustainable development and inclusive growth are the methods to establish long-term value for the Company and its stakeholders. Therefore, the Company is committed to and recognizes the importance of sustainable business operations based on good corporate governance principles as well as social responsibility and stewardship of environment.
The Company has adopted the "Sufficiency Economy Philosophy" taking into account moderation, reasonableness, and good self-immunity with knowledge and morality as conditions, including international sustainability development principles as a guideline for conducting business to create balance between economy, society, and environment.  All activities of the Company must be conducted on the principles of sustainability and aim for sustainable results in order to create share value for stakeholders as well as maintain acceptance and trust of all stakeholders.
To strengthen corporate culture of sustainability and to use as best practice for business operation, the Company has established a sustainability development policy focusing on creation of values in three dimensions, namely: economic value, social value, and environmental value on the basis of good corporate governance.
Sustainability Governance Structure
Effective governance and management are key enablers in driving the Company towards sustainability and support business growth and long-term success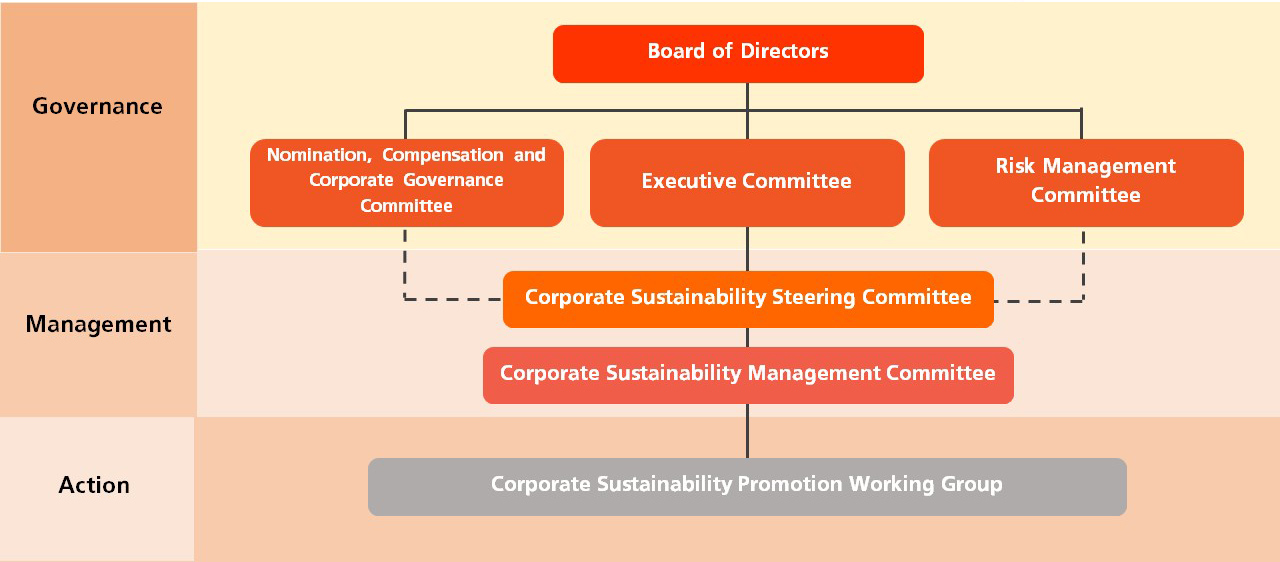 To effectively drive sustainability strategies, goals, and operation across the organization, Symphony Communication Public Company Limited  has established sustainability governance and management structure that has engaged with everyone from the Board of Directors, the sub-committees, working groups, all level of executives and every employee. While the Board of Directors is the highest governance body who provides advisory and approves sustainability policy, directions, goals, strategy and budget, the Nomination, Compensation and Corporate Governance Committee and the Executive Committee help and are responsible for preliminary screening of such matters.
In terms of sustainability operation management, the Board of Directors has appointed  the Corporate Sustainability Management Committee, consisting of executives from various business units, to be a mechanism in driving the Company's sustainability performance to meet with standards and respond expectations of all stakeholders though setting strategy, targets, roadmap, management approaches and indicators, including regularly monitoring result and effectiveness of the sustainability roadmap execution. In addition, the Board of Directors has appointed the Corporate Sustainability Steering Committee, with President as the Chairman, to be accountable for advising and overseeing the Company's sustainability operation to ensure that it is in line with th established vision, policies, goals and strategies; promoting, providing support and driving cooperation and engagement in sustainability operations throughout the organization; as well as reporting sustainability performance to the Executive Committee on a regular basis..
To ensure the integration of sustainability into corporate culture and day-to-day operation, clear communication, as well as continual improvement, the Corporate Sustainability Promotion Working Group, comprising champions or leaders of each area of sustainability overing economic dimension, social dimension and environmental dimension, performs duties in coordinating with the management from divisions and departments to deploy to employees who have important role in implementing and complying to achieve sustainability goals.