MESSAGE FROM THE BOARD OF DIRECTORS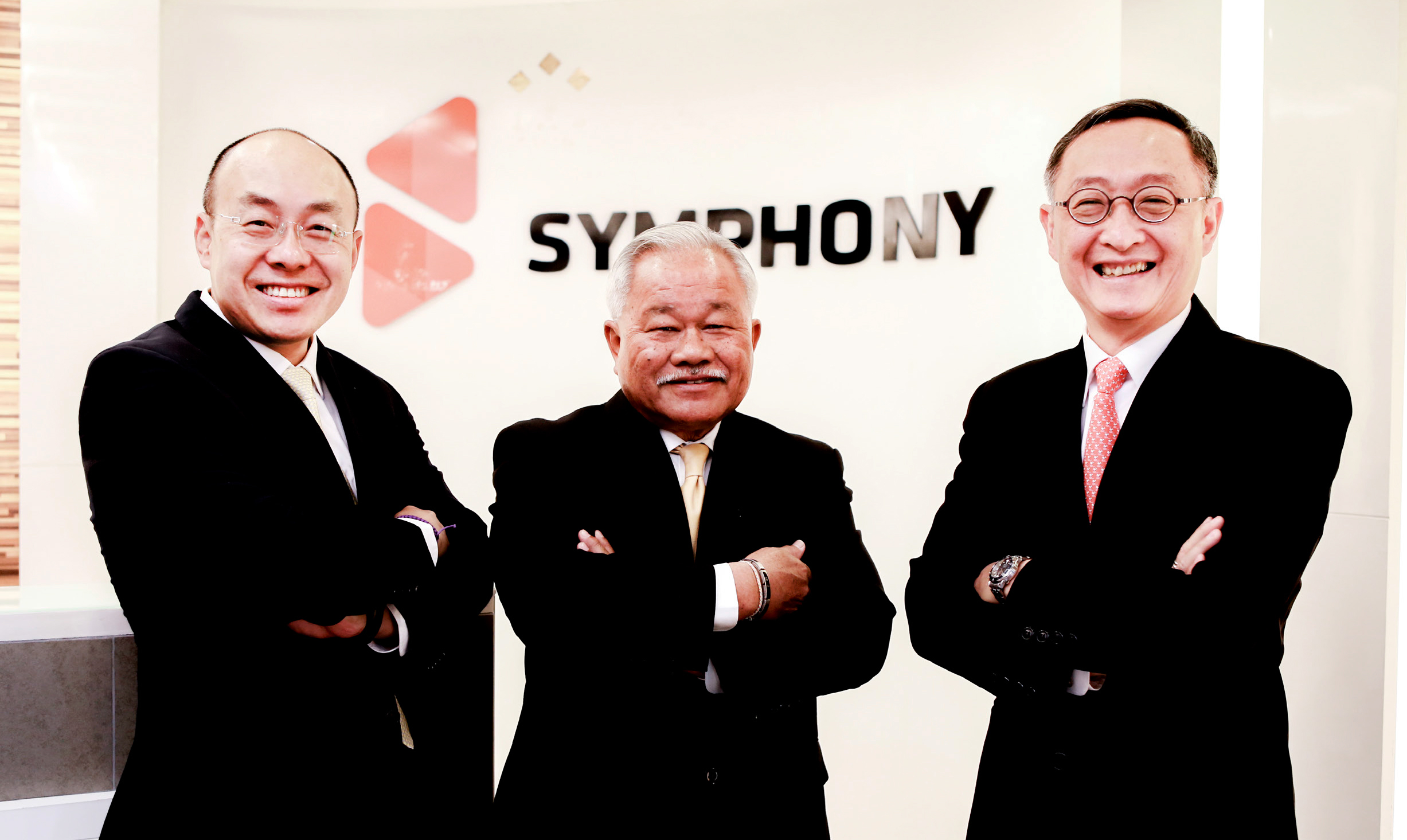 The Company foresee growing demand for international connectivity especially connectivity to CLMV countries (Cambodia, Laos PDR, Myanmar and Vietnam) that having high economic growth rates. Thus, we envision and set path to develop ourselves to become a Regional Network Service Provider to support a mission to be telecom hub within next 5 years.
Dear Shareholders,
In 2019, SYMC recorded Total Revenue from Services and Sales in the amount of Baht 1,308 million, with a slight decrease of 2.3% from last year. The Net Profit decreased to Baht 45 million, a decrease of 31% from last year. There were many items that the Company recognized as one-off adjustments in 2019 such as the adjusted provision for employee retirement benefit and interest payable ruled by the Central Administration Court's judgment.
The telecommunication sector as a whole has been affected by a number of key factors such as the price competition and weaken economic slowdown and etc. In addition, the large operators have turned to invest and utilize their networks. This has resulted in the demand on the Company's network services in some segments. However, the Company has acquired exponentially the increasing numbers of the enterprise segment both domestically and internationally and gained a good momentum from offering the innovative and reliable services to many industrial sectors with higher Service Level Agreement (SLA).
The Company has proceeded its sustainable growth through further investment in network coverage expansion and quality improvement as well as new service development to meet the customers' high expectation and remain competitive both Thai and international markets. In 2019, the Company has improved its quality of network efficiency to offer value proposition to customers with strengthening domestic backbone connectivity to the southern part of Thailand and launched Anti-DDoS services as part of its growth expansion into Enterprise market. Moreover, the Company has partnered with Industrial Estate providers to expand the fiber optic and connectivity services to wider group of customers.
To elevate its future performance growth, the Company have further developed in new Data Center business that TIME as our major shareholder and SYMC itself have synergized to share their own expertise in building the high standard Data Center services enticing world-class renowned companies to be a part of our customer portfolio.
As for the other aspects, SYMC has continuously valued Good Corporate Governance as a key factor to sustain its business in the long term and retained as "Very Good" of all listed companies, ranked for Corporate Governance in 2019 evaluated by Thai Institute of Directors (IOD). The Company intentionally maintains its good records further. The Company's Corporate Social Responsibility (CSR) programs have been developed to increase the quality of society and environment. In 2019, the Company has joined hand with the communities around its head office area to conduct CSR project, namely Change Carbon to Oxygen to fill the fresh breath for the community to campaign the Company's staff and the people in the vicinity to reduce using plastics and separate the wastes. Then, the Company also took the recyclable waste from the right classified waste management to sell and convert the income to support for planting the trees at Chatuchak Park in order to expand green areas which are able to produce more oxygen to the environment. Our CSR programs has been successfully recognized by not only our employees but also our community and continued to promote the social and environmental concerns to all related parties onwards.
With our commitment to network quality enhancement, focusing on market dynamics, customer satisfaction through a balance of management both cost-efficiency and revenue optimization achieved by the implementation of new service and product innovation and proper network investment to fulfil the future demand, SYMC management has created value proposition highest to all stakeholders and stability to Thailand's economy and society in a sustainable manner.

Mr. Kranphol Asawasuwan
Chairman of theExecutive Committee

Woodtipong Moleechad
Chairman of the Board

Teerarat Pantarasutra
President