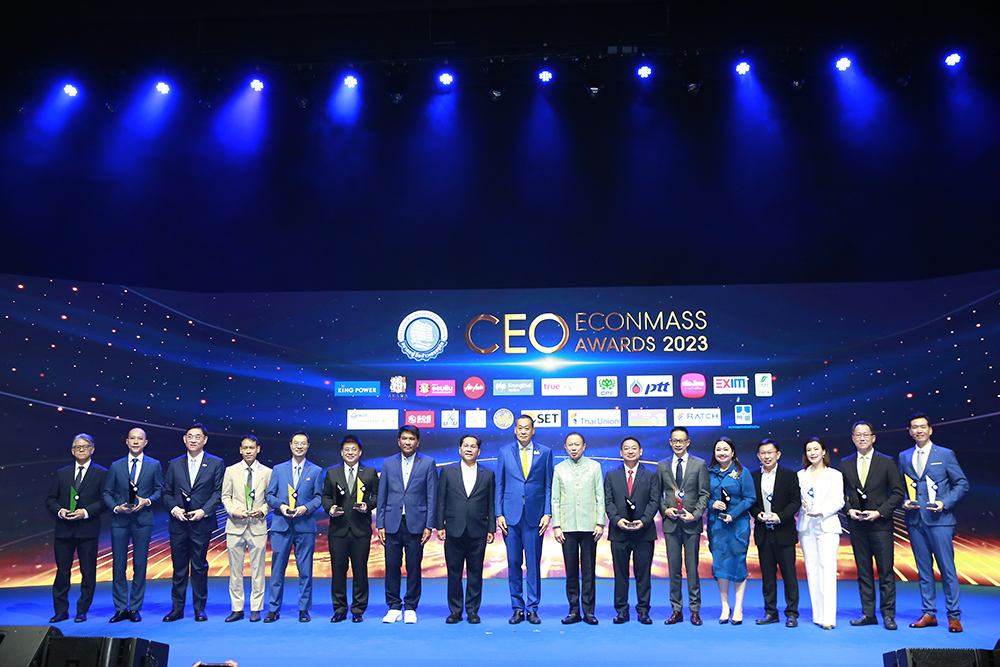 CEO Econmass Awards 2023
On 25 October 2023 at Aksara Theatre, King Power, Khun Alex Loh, Chief Operating Officer received "The Top CEO Awards" from Technology Business Sector from the event "CEO Econmass Awards 2023". This was held and organized by the Economic Reporters Association together with the University of the Thai Chamber of Commerce and this event was honored by Khun Srettha Thavisin, Prime Minister of Thailand was joining and giving the awards to all CEOs.
The Top CEO Awards is selected from Executives from the listed companies on the Stock Exchange of Thailand (SET), by the objective is to create role models for successful corporate leaders and inspire them to develop their potential, strengthen the country's competitiveness to enhance the economy investment and every sector of society.
This is another important award for our management and the company as this award has been voted from the committees and reporters from the outstanding performance and work with professionalism as well as being concern about the society and the environment which is important for the further development of Thailand.