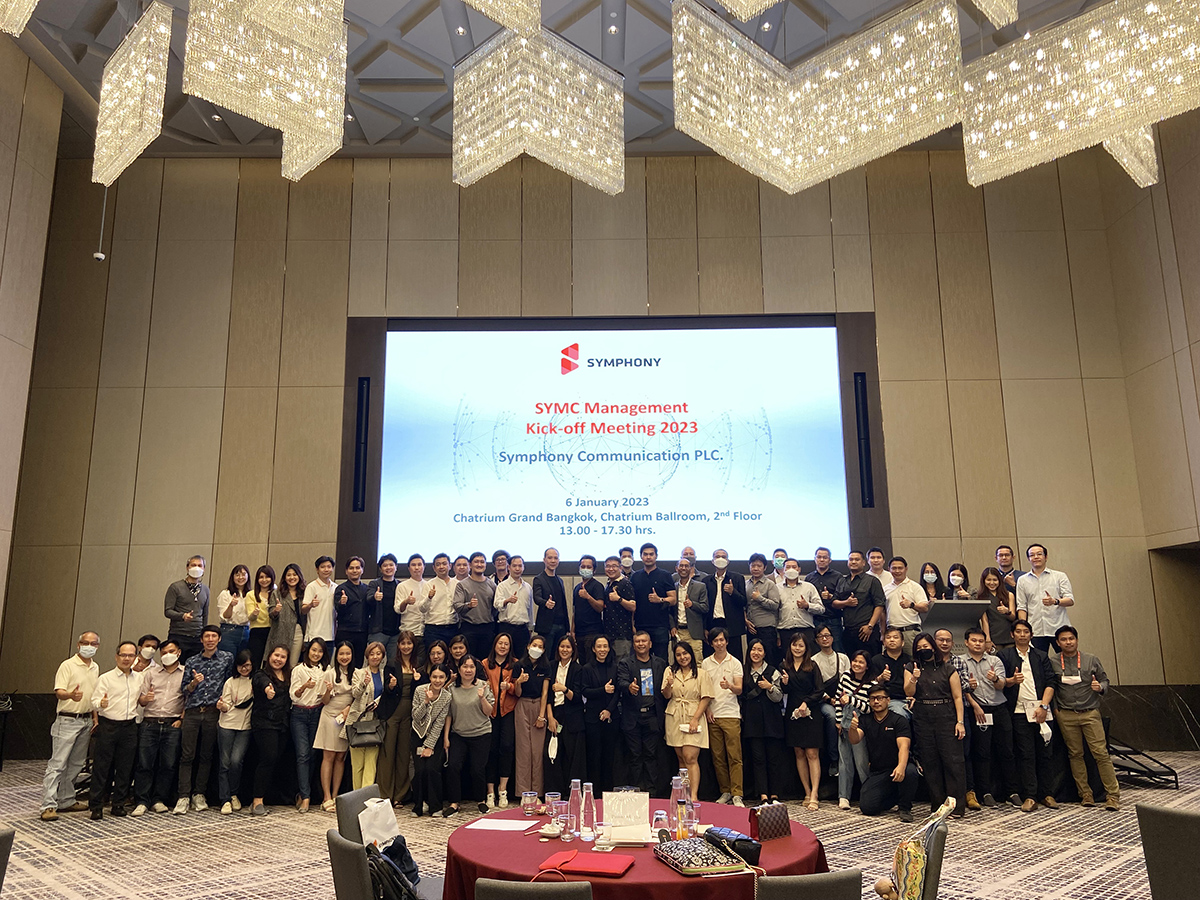 SYMPHONY Kick-off 2023
SYMPHONY COMMUNICATION held Management Kick-Off and Sales Kick-Off 2023 to present an overview of last year performance as well as to give the business direction to deliver the Excellent Experience to our customers this year.
Led by Khun Alex Loh, Chief Operating Officer who shared and presented the business overview and key drives to move forward the business plan to achieve the company's goal together. The events were held on 6 and 11 January 2023 at Chatrium Grand Bangkok Hotel and Pullman Bangkok King Power respectively.