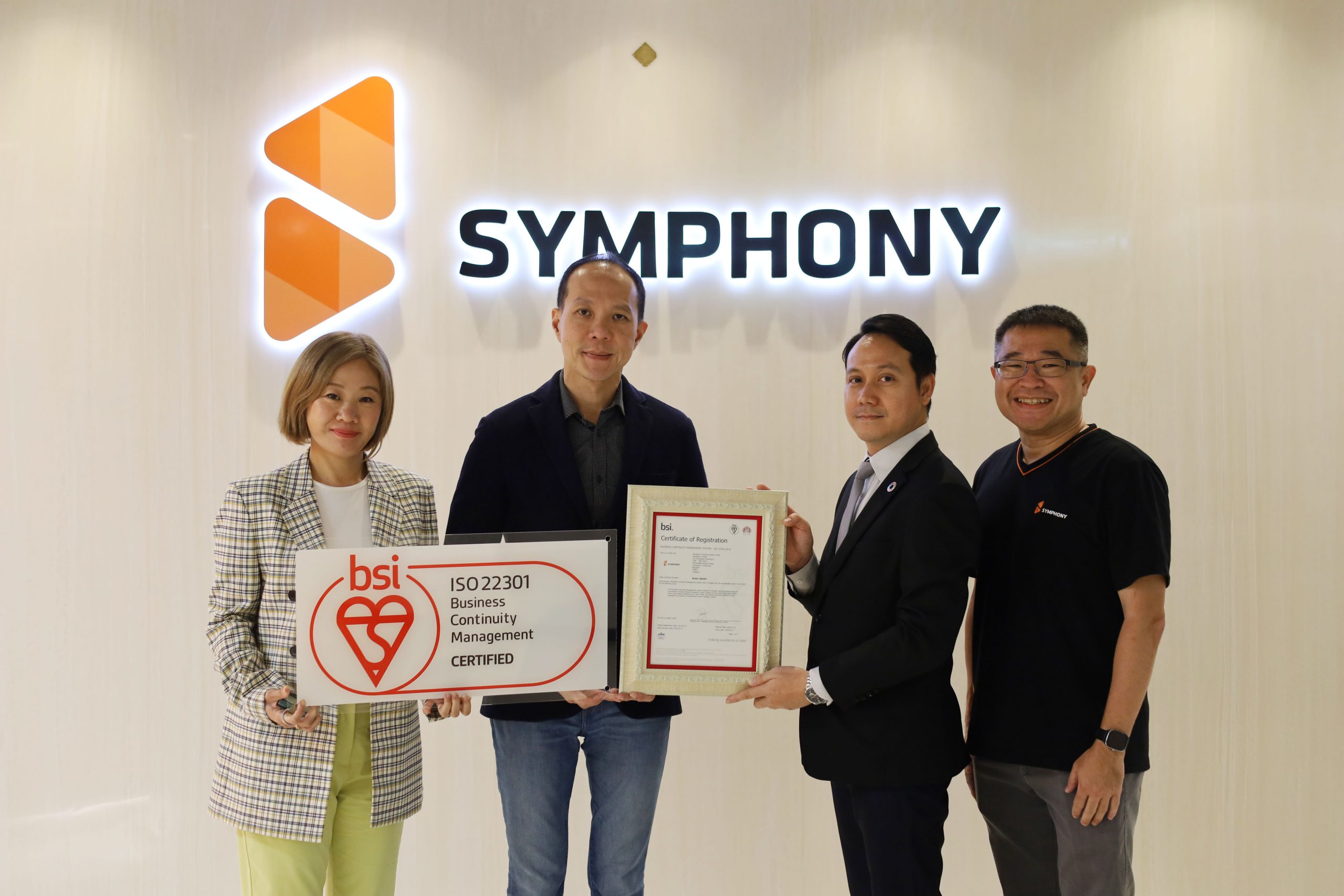 SYMPHONY COMMUNICATION has achieved ISO 22301 BCMS Certificate
On August 24th, 2023. Mr. Alex Loh, Chief Operating Officer with the company's team have received the certificate of ISO 22301 BCMS (Business Continuity Management) from the representative of BSI Group (Thailand) Ltd. to reinforce our commitment in providing Excellent Experience to our customers.
Our Business Continuity Management System (BCMS) has been established, used and being enhanced continuously and it has been created in compliance with the requirements of the ISO 22301:2019 standard as well as the organizational procedures and management structures.
• Determining the business continuity management requirements of the organization and publishing the business continuity management policy Including informing those concerned.
• Risk assessment and business impact analysis.
• Techniques for restoring vital organizational services, products and business processes.
• Preparation of business continuity plan and other related plans.
• Monitoring and measuring the performance and effectiveness of the BCMS system.
• Continuous improvement in accordance with measurement results and objectives.
Moreover, we can reassure our customers and other service users that we have taken the necessary steps to recover our vital business processes and services even if something happens that may effect our operations but we can make sure that the business runs continuously because our dedication is to providing the Excellent Experience to our valued customers.