Internet Exchange (IIG&NIX)
IIG&NIX are the gateway services for Service Provider to exchange data globally and locally to SYMPHONY's Internet Gateway.
Our IIG has been designed with the variety of international routes from Thailand, whether it is terrestrial or submarine, Symphony has 5 terrestrial connectivity from Thailand and submarine directly to Malaysia, Singapore and Hong Kong, where all global internet PoP and exchanges are located. Additionally, we also connect to the global internet exchange in England, France, Netherlands, Germany and USA.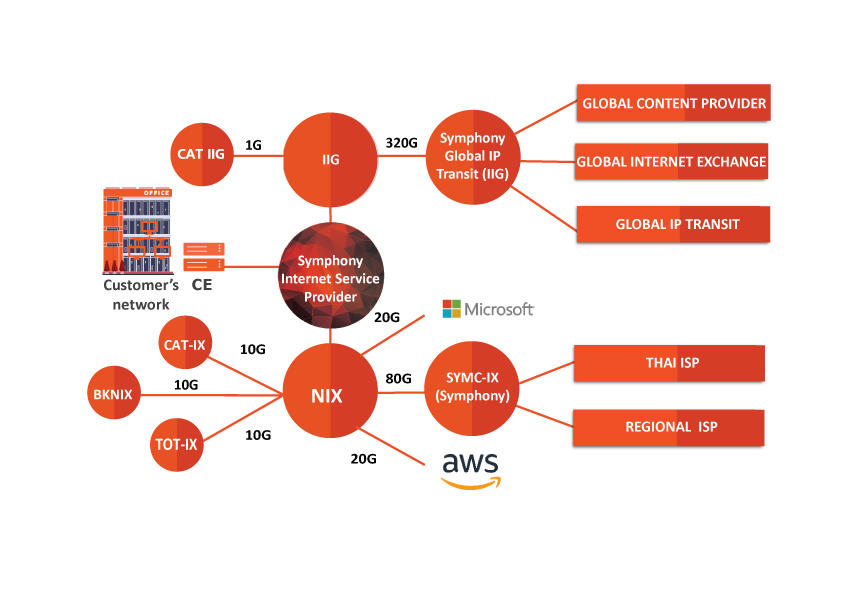 Variety of international routes
Redundancy backbone to global PoP oversea
Direct peering with global content providers